Hurricane Ian : Do you know your zone?
Do you know your evacuation zone?
What are you waiting on? Click the button!
📝
Here's your friendly hurricane prep checklist!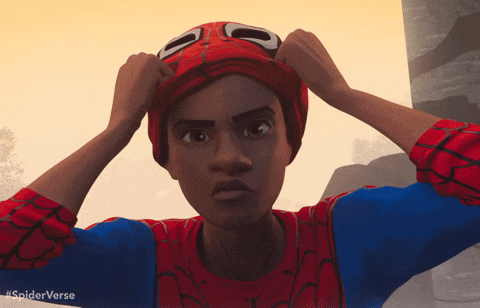 First thing first…. Take a deep breath my Enriched Friend.
We are here to help!
Here is your quick and easy hurricane prep check list. Keep in mind that it is good to have about 3 days worth of supplies and if you ordered anything on Amazon it may get delayed.*
Food - this can include, fresh fruit and veggies, canned raviolis, or steak from your local butcher. I am sure you will have an opportunity to bring your charcoal grill out.

Hydration - If you are not going to drink the water or share it,,, do not buy more than you need. A good idea for the kids are the flavored water enhancers or the big canister of Gatorade.

First-aid kit - Do not forget your pain and prescription medications.

Personal hygiene and sanitation items - Toothbrush, toothpaste, deodorant, soap... You know the basics. And ladies... make sure you have your emergency bag for Aunt Flo.

Light - Flashlights, lanterns, candles, lighter, matches, and maybe even dad's work light from out the garage.

Battery operated radio and of course, I know you will use your phone. Just wanted to put this option out there.

Portable phone charging blocks - Dig those out the junk drawer and get 'em charged!

Waterproof container with cash and important documents and all your other hurricane supplies. So you made need more than one.

Can opener - It is manual right?

Fun - Dominos, Spades, books, coloring books, magazines, games, dvds are great if the Wifi is out but you have power. Do you think we can get away with bouncing the ball in the house, during the storm though?

Check on your babies: pet supplies, baby supplies, plant supplies. All your babies matter.

Cooler and ice packs - Gallon sized Ziplock bags of ice from your freezer or frozen tap water will work perfectly if you have the time. You can use this method to keep your beer cold or move any food from your fridge to your cooler. This will keep you from constantly opening the fridge if the power goes out for an extended time.

A plan for evacuation and connecting with family. Keep your family and friends updated.
Welcome to the Hurricane Party Enriched Friends! Whether you are evacuating or sheltering in place. I challenge you to do it without panicking. Make it fun. 🥳
Follow us on Facebook for updates 👍
@enrichflorida